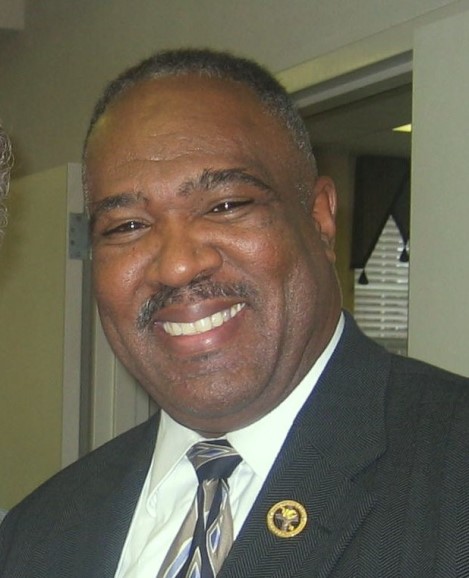 Bishop Horace E. Smith
Pentecostal Assemblies of the World
Dr. Horace E. Smith is the second of six children born to Albert and Shirley Smith. He was baptized and received the gift of the Holy Ghost at the age of 17. He graduated an honor student from the Lindbolm High School in Chicago, Illinois, and continued his education, becoming a recipient of the following degrees:
Bachelor of Science (with honors) Chicago, State University (1971) M.D., University of Illinois medical Center (1975) Completion of Pediatric Residency, University of Illinois Hospital (1978) Completion of Clinical Fellowship in Pediatric Hematology/Oncology at Children's Medical Hospital/ Northwestern University (1980)
Dr. Smith is director of the Comprehensive Sickle Cell/Thalassemia Program at Children's Memorial Hospital, and is recognized world-wideas an outstanding pediatrician in his field. He became Pastor of the Apostolic Faith Church on March 28, 1980. He was appointed a District Elder of the Illinois District Council of the Pentecostal Assemblies of the World in 1983; served as Chairman of the I.D.C. from 1986-1991; appointed to the Board of Aenon Bible College of the P.A.W. in 1989; appointed a Suffrigan Bishop in 1994; served as the General Secretary of the P.A.W. 1996-1997, and was elevated to the office of Bishop in August 1997.
In June 1998, Dr. Smith was installed as Dioceasan Bishop of the 14th Episcopal District of the P.A.W., which includes the states of Kansas, Colorado and Western Missouri. On Thursday, July 29, 2004, Bishop Smith was elected to the office of Presiding Bishop of the Pentecostal Assemblies of the World, Inc. He held this office for two terms. 2004 to 2010.
Bishop Smith is an avid and accomplished Bible scholar and has been part of many organizations within the church, from its boy scout troop of his youth to singing in the choirs. His dedicated ministry reaches not only the congregation but, his belief in God and the power of salvation and healing extends to his medical profession as a concerned and committed pediatrician for critically ill children. Through his prayers and faith in God as a healer, Dr. Smith has seen God's healing power reverse the course of illness in the lives of his patients.
Dr. Smith has been married since 1976 to Susan Davenport Smith and they are the parents of three daughters. Audio Recordings of Bishop Smith are available in the audio library of the Apostolic Archives International.