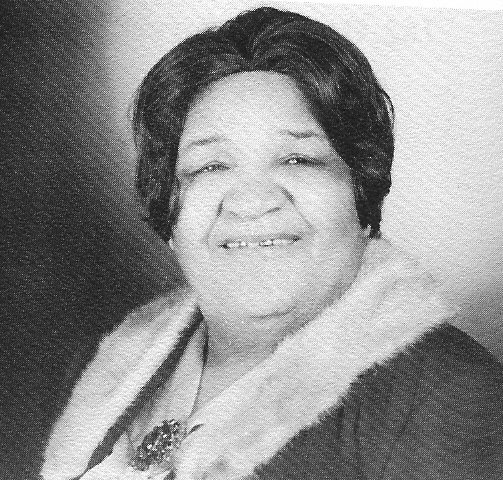 Rev. Lulu Jackson
Pentecostal Assemblies of the World
1907 ~ 1994
Dr. Lulu Jackson pastor and founder of the Pentecostal Assembly Church, Waterbury, Connecticuit, was born October 17, 1907, in Cobbs, Georgia to the late Martha Laney Sapp and Isaiah Harris. At the age of ten, Dr. Jackson moved to New Jersey. At the age of 21, she was baptized in Jesus' Name and filled with the Holy Ghost the same night, at Emmanuel Church of Christ in Newark, New Jersey.
In 1937, the Lord sent Dr. Jackson to Waterbury, Connecticuit, to establish a Jesus Name Church. The Church started in a rented store-front. Dr. Jackson's ministry has taken her across the United States and into many foreign countries. She has been awarded numerous trophies and plaques from various councils around the world.
Through her ministry, eight churches were established. Dr. Jackson also excelled in other areas: She attended Aenon Bible College on a scholarship awarded her by the International Missionary Auxiliary of the Pentecostal Assemblies of the World. Later receiving an Honorary Doctorate from Aenon College. She was also one of the directors of Aenon Bible College.
On the State level, Dr. Jackson served as Treasurer of the Connecticuit District Council in its pioneer days. President of the Missionary Auxiliary for 21 years, President of the Church Extension, 2nd Vice Chairman of the Council for eleven (11) years, and 1st Vice Chairman for six (6) years. In August of 1960, she was elected Vice President of the International Missionary and Women's Auxiliary of the Pentecostal Assemblies of the World. From 1964 to 1980, she served as President of the same International Auxiliary. Dr. Jackson was the first woman to be elected to the Executive Bishop Board as Lay Director of the North East District of the P.A.W. She served in this capacity for six (6) years.
After serving her generation by the will of God Dr. Lulu Jackson fell on sleep October 15, 1994.