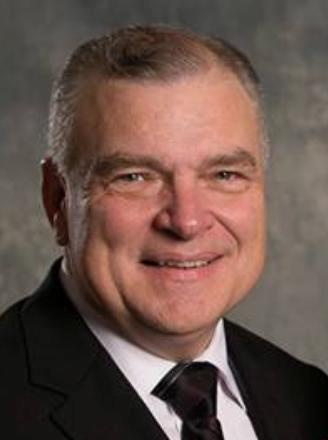 Talmadge French
United Pentecostal Church International
1955 ~ Present
Rev. Talmadge L. French, was born November 7, 1955. began his preaching ministry in 1976. After evangelizing first for four years, and serving as an assistant pastor for three years, he went to the Chicago area in 1983 to establish a new church in Wheaton, Illinois. He served for a time on the UPCI Illinois District Board. Commuting to Indianapolis, Indiana starting in 1994, he began as an Instructor of Bible, Theology, and Biblical Languages at Indiana Bible College. He became Dean of the Department of Biblical Studies in 2000 and moved to Indianapolis as full time Dean and Instructor. Then, from 2005-2007 he served as the Executive Vice President of IBC, as well as fulltime instructor. After leaving IBC in May of 2007, he became Provost of the Apostolic School of Theology, Sacramento, California, as well as an instructor of biblical languages at Patten University, Oakland, California. With AST's collaborative "Institute" partnership with hope International University in 2008, he also became the Director of the fully accredited Apostolic School of Theology Graduate Institute.
He and his wife, Rebecca, reside in Elk Grove, california and have three sons, Ryan, Jonathan, and nathan. In addition to serving as AST Provost, and teaching fulltime in the areas of Biblical studies, languages, and theology, he is a Ph.D. candidate at the University of Birmingham, England. Completing his degree in 2009 in the Department of Theology and Religion and the Research Unit for Pentecostal Studies, his Doctorial Dissertation is entitled "Garfield Thomas Haywood and the Rise of Oneness Pentecostalism in Indianapolis."
Educated at Apostolic Institute (St. Paul), Crighton (Memphis), and Wheaton College and Wheaton College Graduate School, he holds a Bachelor of Arts degree in Ancient language (Greek) and a master of Arts degree in New Testament Theology. His master of Arts Thesis at Wheaton College Geaduate School on the history of the Oneness Pentecostal movement has been published as Our God Is One: The Story of Oneness Pentecostals. He's also author of the laminate booklet doctrinal series, currently including the titles The Oneness and Jesus' Name Baptism. Audio recordings of Rev. Talmadge French are available in the audio library of the Apostolic Archives International.