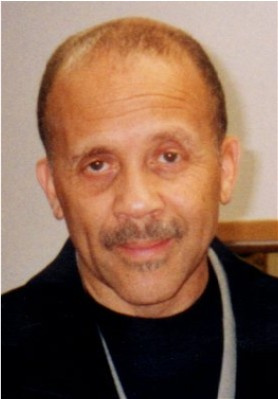 Bishop Charles M. Finnell
Pentecostal Assemblies of the World
1947 ~ Present
Charles M. Finnell, was born in Indianapolis, Indiana, July 21, 1947. He was endowed at birth with a tremendous Christian heritage - both from his grandparents, Malcom and Florence Finnell, and also from his parents, Joseph and Bessie Finnell.
Following elementary and secondary education in the Indianapolis Public School System, he attended Indiana University-Purdue University at Indianapolis (IUPUI) where he majored in Business Administration.
He was married to Vivian Y. Price on June 14, 1966, and they are the proud parents of two sons.
Bishop Finnell was saved in 1968 under the pastorate of the late Bishop Morris E. Golder, at Grace Apostolic church in Indianapolis, Indiana. He was called to the ministry in 1971, and served as an Associate Minister at Grace. In the capacity of the radio broadcast announcer, he was initially best known for having originated the radio introduction of Bishop Golder:"...God's man with the message to the city of Indianapolis, the nation, and the world..."
Bishop Finnell was ordained in the Pentecostal Assemblies of the World, Inc., in 1976. In 1980, he founded and became Pastor of the Apostolic Lighthouse Church in Bloomington, Indiana. For twenty-two years, Bishop Finnell and first lady Vivian Finnell traveled 45 minutes to minister to the students from Indiana University and the entire Bloomington community. From its humble beginnings, God richly blessed the church to grow and to bless others.
Bishop Finnell was appointed as District Elder in 1988, and appointed to the office of Suffragan Bishop in September 2003 by the 4th Episcopal Diocesan, the Honorable Bishop James E. Tyson. Today Bishop Charles Finnell pastors Christ Temple in Indianapolis, Indiana. Audio and Video Recordings of Bishop Finnell are available in the audio/video library of the Apostolic Archives International.