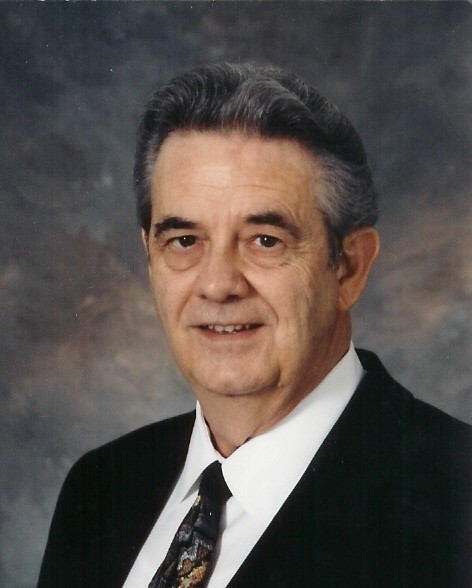 Robert W. Cavaness
Apostolic Ministers Fellowship
1941 ~ Present
Reverend Robert Wallace Cavaness (affectionately called 'Dude' by his father) was born March 15, 1941. He is the only son born to the late Robert C. Cavaness. In September 1952 Robert was baptized in the name of Jesus Christ for the remission of sins. On February 8, 1953 he received the baptism of the Holy Ghost. Robert began preaching at the age of 16. His first revival was conducted in 1958 at Brother O.T. Frame's church in Bloomington, Indiana. He evangelized from 1958 through 1962.
On April 9, 1962 Robert and Arlene Kay Jordan were united in holy matrimony. Three children were born to this union. In 1964 he became the assistant pastor to his father-in-law Paul Jordan at Christian Tabernacle in Indianapolis, Indiana, and served in that capacity until January 1, 1976. His first pastorate was in Trinity, Alabama, beginning in December of 1976. He remained there until July 5, 1988. After his father passed away in 1988, Elder Robert W. Cavaness assumed the pastorate of Apostolic Tabernacle in Shelbyville, Indiana.
Sometime after the formation of the Apostolic Ministers Fellowship in 1968, Elder Cavaness became associated with this group of ministers. He became editor of the "Apostolic Standard" the official organ of the AMF after Bro. M.E. Burr resigned from this position. He has also served multiple terms as the General Chairman of the Apostolic Ministers Fellowship. Elder Cavaness is highly respected among his peers, and is know throughout Aostolic ranks as a strong defender of the Oneness message. His style of preaching is most unique, complimented by a very powerful anointing of the Holy Ghost. Elder Cavaness has a tremendous Apostolic heritage. As he builds toward his own legacy, the future generations of Pentecostals will historicaly identify him as one of the most influencial voices in modern times to ever proclaim the Oneness message. Audio and video recordings of Elder Cavaness are available in the audio/video library of the Apostolic Archives International.