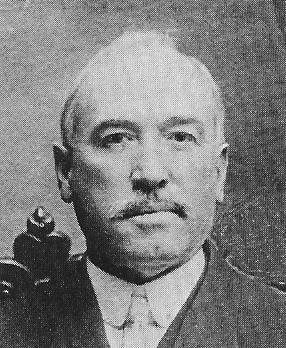 Rev. Eudorus N. Bell
Assemblies of God
1866 ~ 1923
Reverend E.N. Bell was a twin (his brother was Endorus) and was born in 1866, at Lake Butler, Florida. Their father died when the boys were only two years old. E.N. as he preferred over Eudorus, was converted at an early age and felt a call into the ministry. Bell received higher education at Stetson University in the 1890s, Southern Baptist Theological Seminary (1900-1902), and the University of Chicago (B.A., 1903). He pastored Baptist churches for seventeen years.
After hearing about the Pentecostal outpouring in William Durham's North Avenue Mission, Chicago, in 1907, Bell took a leave of absence from his church in north Forth Worth. For eleven months he sought the Pentecostal experience and then received it on July 18, 1908. He returned to Texas and offered his resignation, but the church asked him to stay, which he did for another year.
Bell's first Pentecostal pastorate was in Malvern, Arkansas, where he published a monthly paper, the Word and Witness. In December 1913 this paper published the "call" to Hot Springs that resulted in the organization of the Assemblies of God. As editor and general chairman, he helped move the publishing interests to Findlay, Ohio, and then pastored again for two years. In 1919, he was elected secretary of the Assemblies of God, a position he filled until 1920 when he was once again named general chairman.
J. Roswell Flower, another early leader of the Assemblies of God described Bell, whom he met in 1912, as the "sweetest, safest and sanest" man he had met in the Pentecostal movement. Bell's influence in the Pentecostal movement was far-reaching. When he was rebaptized in Jesus' name during the early years of the Oneness controversy, it both shocked and pleased Pentecostals who were divided over the issue. Afterward, Bell wrote a powerful tract in defence of the Oneness of God. Trinitarians, however, were relieved when he returned to their camp.
Reverend E.N. Bell died in office while serving as general chairman of the Assemblies of God in June 1923.