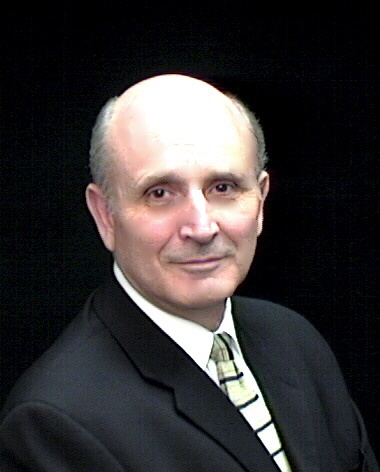 Rev. Martyn Ballestero
United Pentecostal Church International
1944 ~ Present
Reverend Martyn Ballestero was born on February 2, 1944 to Carl and Content Ballestero. In 1958 at the age of fourteen he receved the baptism of the Holy Ghost during children's church. He began preaching at the age of sixteen.
In 1965, he married Marcia Starr. There were five children born to this union. In 1968 Brother Ballestero became the pastor of a church in Oklahoma City, Oklahoma, and remained in that city until 1971. Afterward he began to assist his father (Eld. Carl Ballestero) at Christ Temple in South Bend, Indiana. After the 'Elder' Ballestero resigned, and moved to Salt Lake City to start a new church, Brother Marty Ballestero assumed the pastorate of Christ Temple in South Bend on January 1, 1973.
Brother Ballestero is an anointed preacher, whose ministry has impacted the lives of everyone who has had the opportunity to hear him expound the word of God. He carries with him a tremendous heritage, while at the same time preparing to leave behind a powerful legacy. Brother Ballestero served on the Board of Elders for the Apostolic Minister's Fellowship as General Secretary, and Editor of their official organ, "The Apostolic Standard." He is presently licensed with the UPCI, but evangelizes throughout North America, preaching for a variety of Apostolic churches. Audio and Video recordings of Brother Marty Ballestero are available in the audio/video library.