Class of 2009
Ministeral Hall of Fame
~The Class of 2009~
Bishop W.A. Showell ~ Bishop Norman L. Wagner ~ Rev. Billy Cole ~ Rev J.T. Pugh ~

Bishop S.C. Johnson ~ Rev. G.A. Mangun ~ Rev. B.A. Spell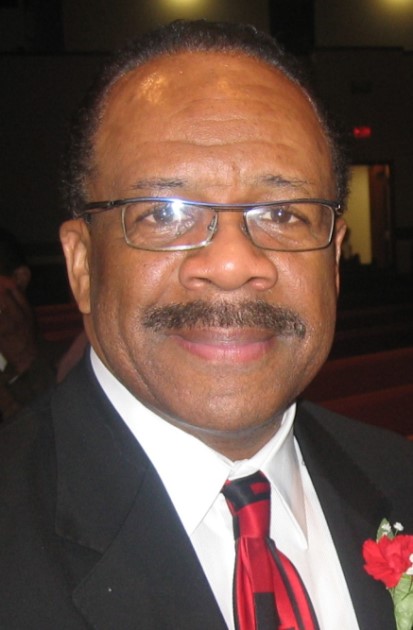 Bishop Norman L. Wagner
Pentecostal Assemblies of the World
1942 ~ 2010
Bishop Norman L. Wagner is a native of Youngstown, Ohio and pastor of Mt. Calvary Pentecostal Church at Youngstown. During his early ministry he served as Youth Leader in his home church (Mt. Calvary) and Assistant Pastor. In 1969, he began traveling extensively as a national evangelist. His highly anointed and dynamic preaching and singing quickly made him one of the most sought after revivalist and speakers.
In 1971, he was called to pastor Mt. Calvary. Under his pastorate the church established Calvary Christian Academy, a nation-wide weekly television program Tel-A-World Ministries, Saints Saving and Trust Credit Union, and Calvary Towers Senior Citizen Complex. Dr. Wagner is known for his exemplary organization and leadership abilities. He has established an Annual Leadership Conference which has been responsible for sharing his leadership insight with many ministers, pastors and wives, evangelists and teachers from all parts of the International Body.
Dr. Wagner also served as President of the IPYPU from 1973 to 1976. His accomplishments were numerous. He attended Youngstown State University and has received Honorary Doctrate Degrees from Aenon Bible College and Bethel Theological Seminary. He has been listed in the "Who's Who" in Religion. He has written several books, pamphlets and articles, and is a frequent guest lecturer at Youngstown State University. He was elected to the office of Assistant General Secretary of the Pentecostal Assemblies of the World during the 71st Annual Convention of the P.A.W. He remained in that position until he was elevated to the office of Bishop.
Dr. Wagner is currently the Diocesan Bishop of the 31st Episcopal Council, the European Council of Nations. In 1998 he was elevated to the office of Presiding Bishop of the Pentecostal Asemblies of the World, of which he served two consecutive terms. Dr. Wagner and his lovely wife, Rita, are the parents of two daughters. He went home to be with the Lord on January 30, 2010. Audio and Video Recordings of Bishop N.L. Wagner are available in our audio/video lirary.
Rev. William H. "Billy" Cole
United Pentecostal Church International
1934 ~ 2009
William H. "Billy" Cole was born to Reverend Jewel C. and Reverend Mary S. Cole in Newark, Ohio, on July 28, 1934. He was baptized in the name of the Lord Jesus Christ at 7 years of age and received the baptism of the Holy Spirit at the age of 12 at the Buckeye Lake Camp in Ohio. Nathaniel Urshan was the evangelist and S.G. Norris was the daytime teacher.
At the age of 19, Billy married Shirley Ann Kelbaugh in Parkersburg, West Virginia, on December 22, 1953. After moving to Weirton, West Virginia, for work in the laboratory at Weirton Steel, he recognized that God was calling him to preach. God revealed this to his wife while Billy was away working the night shift. One night God awoke shirley and she heard an audible voice ask, "Are you willing to sacrafice if I call your husband into the ministry?" She was frightened and didn't answer. The second night it happened again, and she responded in the same way. Thr third night it happened, God's voice came to her three times, very loud and strong. Shirley leaped out of bed and told the Lord, "If this is really You and I am not having some kind of illusion, cause Billy to say something to me this morning when he comes in." Sure enough he did, and she was convinced.
They began their ministry by going door to door witnessing. Pastor Allen Cayton came to them after Sunday morning service and asked, "Why haven't you told me God has called you to preach?" Later, without notice, Pastor Cayton called upon Billy to preach. After his first sermon, a catholic lady, whom the Coles had brought to church, received the Holy Ghost.
Brother and Sister Cole's first major effort was to open a new church in Ravenswood, West Virginia. Not a single Pentecostal of any sort resided in the whole county. They began by pitching a small tent and preaching every night for a month, resulting in 16 adults being baptized in Jesus' name.
In Ravenswood, they saw their first great healing miracle. One day they received a call that Sister Barnes, who had been baptized and had received the Holy Ghost, was dying, and the doctor was on the way to the house. Rushing there, praying all the way, Billy believed God had promised to heal her. However, when he got there, the house was filled with people. The doctor had already closed her eyes and covered her with a sheet. The doctor said, "You're too late, Preacher; she's gone!" But Billy, believing God to heal her, told the family he would pray for her anyway if they wanted him to. Pulling the sheet down to her shoulders, he prayed. nothing happened. He prayed louder, but still nothing happened. Then he got angry and shouted, "Sister Barnes, get up!" She sat straight up in bed and was healed. Reverned Ziegler, her former United Brethren pastor who was there, fell face down on the floor.
After pastoring in Ravenswood a few years, Brother and Sister Cole traveled as evangelists. A number of people received the Holy Ghost and were baptized. During this time they also witnessed several notable apostolic events. Then they pastored a church in Spencer, West Virginia, with a congregation of one hundred people. The church was debt free when the Coles moved on.
The Coles were invited to Elyeria, Pennsylvania, to preach for their former pastor, Brother Cayton, who was starting a new home missions church. one day while Brother Cayton was at work and Sister Cayton and Sister Cole were shopping, Brother Cole was studying the book of Esther in the Cayton's apartment. Brother Cole's answered a knock on the door to find a visitor holding a note with the address of the Cayton's apartment.
He said, "I am Reverened Boon Mark Gittisan, the general secretary for the Presbyterian Church of Thailand. I have been in Detroit, New York City, and Toronto, Canada. I don't know who gave me this note or for what reason." Brother Cole was afraid of him but invited him in anyway, thinking about the verse of Scripture, "Some have entertained angels unawares."
Brother Cole checked to see if Pastor Cayton's address was in the church directory, but it was so new it was not listed at all.
Brother Cole then asked Brother Gittisan, "Have you ever heard of the baptism of the Holy Spirit and speaking with other tongues?"
Brother Gittisan said, "Yes, I speak with tongues; there are six of us in Thailand who do."
Brother Cole then intended to ask, "Have you ever heard of being baptized by immersion in the name of Jesus?" But Brother gittisan interrupted Brother Cole and said, "Oh yes, I have been baptized by immersion in the name of the Father, and the Son, and the Holy Ghost."
Brother cole asked, "Reverend Gittisan, what is the name of the Son?" Reverend Gittisan was stunned. As tears filled Brother Gittisan's eyes, Brother Cole asked, "Are you having a heart attack?"
Brother Gittisan answered, "No. You see I can quote the entire New Testament. When you asked me that question, all the scriptures finally came together. Like a curtain being rolled back, I could see Jesus Christ as He really is." Reverened Gittisan was baptized the next day.
This miraculous visit led to the Coles' being sent to Thailand as missionaries. in seven years they baptized nearly 6,000 Buddists and witnessed a mighty outpouring of the Holy Ghost. One of their first converts, Reverend Chalyong Wattanchant, has been superintendent of the Thailand churches for more then 35 years.
While in Thailand, Brother Cole suffered a stroke, which paralyzed his left arm. teh Coles returned to the USA. However, upon his being healed, they returned to Asia as evangelists. Thousands were baptized ad filled with the Holy Ghost. When Sister Cole became sick, they returned to the USA again. When her health improved, they went to Wheeling, West Virginia. They gathered together six people who were baptized in Jesus' name and filled with the Holy Ghost, and in four years they baptized another 450 people and prayed them through to the Holy Ghost.
After leaving Wheeling, the Cole's returned to evangelizing overseas. When Brother Cole's father asked him to come home to help build a new building in Parkersburg, West Virginia, he did.
When this building was finished, the Cole's moved to Charleston, West Virginia, in 1981 to pastor the North Charleston Apostolic Church. They remained in Charleston for over 23 years. Brother Cole's grandson, reverend Anthony Moss, took over the church upon Brother Cole's retirement.
Brother Cole preached many camp meetings and revival services, seeing many filled with the Holy Ghost. The last ten years of his ministry, he preached crusades at home and overseas. sisteen times, more than 3,000 received the Holy Ghost in a single service. The Cole's preached for 50 years and were just short of seeing one million people receive the Holy Ghost. They were dilligent in training many young men, too numerous to mention, to carry on their ministry. Brother Cole served on the Executive Board for two terms, and he aslo served on the Foreign Missions Board, where he was an honorary member.
On July 27, 2009, Brother Billy Cole was called home to be with the Lord.
Rev. J.T. Pugh
United Pentecostal Church
I was surprised to see, hanging on the wall of Pastor Paul M. Cooks church office, Columbus, Ohio a picture of a General Conference held in 1940 in Port Arthur, Texas. I was in the picture. I was sixteen years old and had begun to feel my call to the ministry. There were 199 other people present at this General Conference according to this picture.

At age seventeen, I was enrolled in Southern Bible and Vocational College. This was a good school located in a rural community ten miles from Cisco, Texas. During three of the four years that I attended college, I was pastor of a church in Gorman, Texas.
During this time the school was moved to Milford, Texas. This meant that I could only be with the church on the weekends. World War II was being fought at this time. There was a shortage of many things, including preachers. Because of that, my youthful short comings were tolerated.
In the winter of 1943 I was ordained as a minister of The Pentecostal Assemblies of Jesus Christ. I did not fill out an application for license. I did not meet the District Board. R.L. Blankenship, Superintendent of The Pentecostal Assemblies of Jesus Christ, Texas District just decided that I should be ordained during a district meeting. The District Secretary, Phillips, got my first license for me, signed by W. T. Witherspoon and S. R. Hanby.
On August 20, 1944, I was married to a beautiful, dedicated, young lady. Bessie Beryl Halbrooks has been the greatest event of my life, besides Jesus Christ. She was the first and only girl I ever dated. She bore three wonderful children; Datha Dees, Terry and Nathanael Pugh. We have been married for sixty years and I love her more now than I ever have. She has been so very faithful and supportive.
While we were still in college and she taught school, we pastored briefly in Hillsboro, Texas. During our short pastorate, the attendance tripled. We grew from an attendance of five to a robust fifteen in number. Perhaps we over did it and were getting too large. One Sunday night after church, the main leader of the church told me that they no longer wanted me as pastor. So we walked away with a heavy heart.
After graduating from Bible School, my wife and I traveled as evangelist for a short time. We did not own a car and knew that there was little likelihood that we would ever own one. I did not have the money to buy her bus ticket to our first revival after we married. I left her at the bus station in tears.

We were called to pastor in Wichita Falls, Texas in 1945. World War II had just come to a close. The military base closed and the city went into a slump. The church shrunk in size. We had the privilege of preaching in Life Tabernacle, in Wichita Falls in the year of 2000. Pastor Wendell Elms was so kind. Over 400 people worshipped in a large beautiful building on a splendid location. My heart swelled with gratitude.

The next day my wife and I drove by the corner on Kemp and Jay where the little dwelling house had been converted into a place of worship. We recalled on Sunday night, we would count the money the people had handed us that weekend. If it was more than $2.50 we would walk to a drug store and drink a lime aid. We only bought one drink but asked for two straws. There were quiet a few Sunday nights we did not get a lime aid. Our offering had been less than $2.50.
From 1946 to 1948, we evangelized. During this time we purchased a car.
We went to West Lake, Louisiana to reopen a work that had been closed. There our first child, Datha Jo was born. We only stayed in West Lake 1-1/2 years, but God greatly blessed. We were able to leave eighty wonderful saints behind, a finished parsonage and a self supporting work. To God be the glory for the large church there now so well pastored by Mark R. Stanton.
In 1949, at age twenty-seven, Bessie and I moved to Port Arthur, Texas to pastor The First Pentecostal Church. We lived and ministered there for seventeen years. The Lord raised up a strong congregation, a new parsonage and a new church building.
In January of 1967, the General Board of the United Pentecostal Church appointed me, to fill the unexpired term of Haskell Yadon, as General Home Missions Director. After filling that office for six years, we withdrew from it feeling this to be the will of God. We thank God for the wonder, the growth, and vision that God brought to the United Pentecostal Church. I am grateful for the faithful work of great men who served in the Home Missions Department in those days. I appreciate the privilege of working with S.W. Chamber, my General Superintendent.
Bessie and I felt it Gods will to come to Odessa, Texas in 1974 to pastor The First United Pentecostal Church. For nineteen years, we enjoyed revival and growth. During our pastorate, God gave us a new building with a 1,000 seat auditorium. Also, I had the privilege for eight years of serving the Texico District as their District Superintendent.
At this time both Bessie and I are eighty years old. We love the United Pentecostal Church. We witnessed its beginning and hopefully contributed in a small way to its growth. It has been our home since its beginning. In this fellowship we will die and be buried.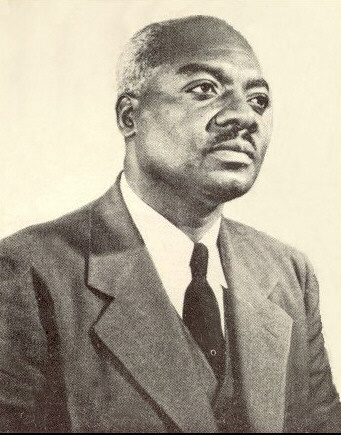 Bishop Sherrod C. Johnson
Church of the Lord Jesus Christ
1901 ~ 1961
Bishop Sherrod C. Johnson was born on November 24, 1901, in the little town of Pine Tree Quarters, Edgecomb County, North Carolina. It has been said that the lovely night that Sherrod came into the world was calm and serene. The stars spangled the skies with a florescent brightness as the whole horizon of the world seemed to shine with luster of mid-day around the tiny cottage amidst the pines.
The birth of this infant son to Mr. and Mrs. Johnson, marked a turning point in the history of the Apostolic Faith Movement in the 20th century. That fateful night everyone hustled about, and preparations were made for the birth of one who was to become a world figure, one who would bring to the world a new concept of things that pertain to God's word.
His childhood began in Pine Tree Quarters. At the age of three months, he took his first steps. Always active as a child, he began working in the cotton fields at the age of nine - chopping cotton for the meager amount of twenty-five cents per day. Eventually, due to his faithfulness, his boss raised his wages to forty-cents per day. The memories of his childhood were not always pleasant to think about neither were they altogether tranquil. The turbulent experience of his early years were the underlying factor in the the molding of his distinctive qualities; his moral, as well as his eccentric characteristics which later in his life would produce in him an advantage in everything he attepmted to do.
During this time is when Sherrod's heart was drawn to the Lord. As of yet, however, he knew little of God or thr fact that man should serve Him. That is something that was revealed to him much later in his life. As a child, Sherrod had a vision of seeing himself being buried one day. His fears greatly overcame him. His mother held him in her arms until his fears subsided. Gently she explained in her own way the difference between life and death. The fact that if a man lived a life acceptable unto God he had hope of eternal life, but on the other hand if he lived a life of sin, he was destined to a life of eternal damnation.
Perhaps the underlying factor in his coming to Christ, can be accredited to his contact with some people in his community who were members of a Holiness Church in the vicinity. To most people in the settlement they were an erratic group. This group was so diverse from the average religious gathering, until their fame spread throughout the community as being religious fanatics. One day a lady said to Sherrod, (then just a lad) "Son, how would you like to be holy?" This question stayed with him, and took root, and then began to grow until it became a reality.
In Halifax, N.C., there was a holiness church. This is where Sherrod C. Johnson first heard the holiness message preached. Here is where he deeply considered holiness. To the other spectators who came mostly out of curiosity, the words might have been the fanatic babbling of some fanatic minister.However, for Sherrod his entire soul cried out for the gift of the Holy Ghost. One night while in bed, God poured out on him the gift of the Holy Ghost, as it was received in the Bible in Acts 2:4. His cup was indeed filled to overflowing. From the moment that he received the Holy Ghost, he went around fighting for Christ, as much as he knew.
Eventually, he moved to Philadelphia, PA., where he came in contact with a man who told him about water baptism in Jesus' name. He immediately went to 1720 South Street and was baptized, thus completing his salvation according to God's eternal Word.Bishop Johnson became pastor of his first church (a storefront) in 1919. He became a member of the Church of Our Lord Jesus Christ of the Apostolic Faith in New York City, and was ordained by presiding bishop, R.C. Lawson. He apparently had a problem with some of Bishop Lawson's teachings. While he accepted some of the main points of Lawson's theology, Sherrod became "tired of the slack" as he put it, over the improper dress attire that Lawson allowed for women.Upon this, he separated himself from Bishop Lawson in 1932., and started his own organization, which he named, "The Church of the Lord Jesus Christ of the Apostolic faith."
Bishop Johnson was indeed a charismatic and unique individual. He ruled the Church of the Lord Jesus Christ with an iron fist and a velvet tongue until the time of his death. On February 25, 1961, while in Kingston, Jamacia on vacation he fell on sleep. He was 62 years of age, and said to be a multi-millionaire. He will long be remembered in the annuals of Apostolic church history as someone who marched to the beat of a different drummer. He was deeply controlled by his own convictions, and once stated that unless a man had been baptized by him in Jesus' name, he had not been baptized. Audio Recordings of Bishop S.C. Johnson are available in our Audio Library.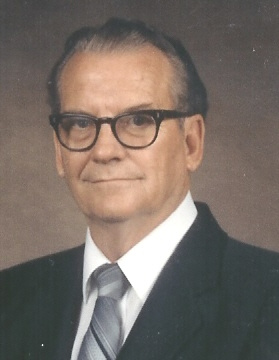 Rev. Bervick Atwood Spell
Apostolic Ministers Fellowship
1930 ~ Present
Reverend B.A. Spell was born on January 7, 1930, in the small town of Eunice, Louisiana to Tony and Floy Spell. In 1939, at the age of nine Bervick was baptized in Jesus' name, and was filled with the Holy Ghost. His home church was the United Pentecostal Church in Richie, Louisiana, and his first pastor was Brother Henry Dunn. Elder Spell recalls as a child how his parents were poor, and money was scarce in those day's. His father would turn out the old oil burning lamps early, in order to make the oil last as long as it could. Then he would gather his wife and children around him, and have devotions, and pray before going to bed. It was things such as this that instilled deep into the heart of young Bervick the desire to walk with God, and to learn of His ways.
At the age of nine he first met a young eight year old girl named Dorothy Brown. They went to church together, played together, and fought as children, but on June 22, 1947, they were united in holy matrimony. Their pastor, Brother J.S. Hoyt performed the cerimony at the Richie, Pentecostal Church. To this union was born seven children. Afterward they settled down in Eunice, Louisiana, but attended the church in Richie.
In 1950, Brother Spell went into business as a part owner/manager of the Piggly Wiggly Grocery store in Eunice, Louisiana where he worked until 1953. In 1953 at the age of twenty-three he received his call to preach. His first sermon was from the book of Isaiah, where the prophet said, "Here am I, send me." This historical occasion took place in "Church Point, Louisiana". In 1954 he was ordained by S.L. Wise at Tioga, Louisiana. It was also during this same year that he became affiliated with the United Pentecostal Church organization.
The first church that he pastored was the First Pentecostal Church in Pine Praire, Louisiana. He took the church in 1953, and stayed one year. The second church he pastored was the First Pentecostal Church in Turkey Creek, Louisiana. He held this position for five years, from 1954 until 1959. On November 1, 1959, he moved his family to West Baton Rouge, Louisisna, and started the First Pentecostal Church in Port Allen. This was a home missions outreach. He began services in an old store-front building on Rosedale, and 12th Street. In this same year Brother Crawford Coon preached the first revival for the church, and a great number received the baptism of the Holy Ghost.
In 1965 a tremendous revival broke out as a young evangelist named Verbal Bean came to Port Allen with a burden for souls on his heart. Brother Bean felt like God was going to give him a one hundred soul revival, but he had no confirmation as to where it would take place. When the confirmation came that Port Allen was the place, God began to move. It was a mighty revival that lasted for fourteen weeks, and during this time 106 people received the Holy Ghost. In 1968 the church purchased ten acres on Plank Road, and built a new sanctuary, and Sunday School department. The same year Brother Spell started the Robert Livingston Acadamy, with grades 1-12. The school enrolled 430 students, and remained open until 1978.
From 1970 until 1972, the church experienced a series of revivals, and the congregation doubled in size. In 1979, a new spacious 1200 seat santuary was built. 1968 was the beginning of the annual July camp-meeting held at Life Tabernacle. Elder Bill Buie was the first camp evangelist fir this historical occasion. In 1985 another santuary was built. When you think about Apostolic-Pentecost, you have to think about B.A. Spell. He is a "Living Legend" throughout the Oneness movement. In 1968, he became a charter member in the formation of the Apostolic Minister's Fellowship (AMF).
When asked the name of someone he most admired, his reply was, "The late Verbal W. Bean". When asked why? Brother Spell answered, "Because of the impact that Brother Bean left upon my life. Brother Bean was a praying man, a dedicated warrior for God. He was uniquely different. What he said held value, and depth. He was no stranger to the things of God, and he died as he lived...walking with and serving God". When asked what he most wanted to be remembered for? He replied, "Mission work, both foreign and home". Audio and Video recordings of Elder B.A. Spell are available in the audio/video library of the Apostolic Archives International.
Rev. Gerald Archie Mangun
United Pentecostal Church International
1919 ~ 2010

Gerald Archie Mangun stands tall among a company of great men who have been used of God to usher in Apostolic Power in the 20th Century. Few men have impacted more souls for the cause of revival and evangelism than Gerald Mangun. The history of his life seems little less than the history of one unbroken revival.
In 1921, when he was only two years old, five apostolic preachers came to Lapaz, Indiana, and his mother and father heard the Pentecostal message for the first time. The seed of the gospel found fertile soil. His parents were baptized in Jesus name and received the Holy Ghost.
His childhood was then that of a classic pioneer Pentecostal familysuffering rejection and denunciation from community and family members but experiencing mighty miracles of healing, provision, and salvation. In 1927, at the tender age of 8, he attended Mattie Crawfords Miracle Healing Revival in Mishawaka, Indiana, and was baptized in St. Josephs River in the Name of Jesus. In that revival, he witnessed miracles of healingpeople throwing down crutches and getting out of wheelchairs, running and leaping for joy. His sister, dying of diphtheria, was instantly healed. This made a lasting impression on him, and from that day forward he thought, thats how it is supposed to be.

In 1940, he received the Holy Ghost baptism in a revival in Kokomo, Indiana. After more than two hours of repentance and commitment, he lay flat on his back on the cement floor for 20 minutes while speaking in a beautiful, heavenly language. When he left church that night, he recalls that even the trees seemed to be clapping their hands and the moon and stars seemed to be praising God. Since that momentous day, he has continued steadfastly in the apostles doctrine. Along with his Holy Ghost experience came an overwhelming desire to reach the lost, to spare as many as he could from hell. As he witnessed to two athletes from Indiana University (and not even knowing this was in the Bible), God spoke to him in an audible voice and said: This kind can come forth by nothing but by prayer and fasting. Self-denial became a constant value for his soul.

His family was a proponent of pursuing excellence in any undertaking; therefore, desiring a greater knowledge of the Word, he enrolled in Apostolic Bible Institute in St. Paul, Minnesota. He shoveled snow and performed various other odd jobs to pay his way. While there, he habitually fasted four days a week. During one prolonged season of fasting, at 6-1/2 days without food and water, Bro. S. G. Norris insisted that he eat and drink. It was during this fast that God spoke to him and told him to go pray for Faith Urshan, who was soon to be sent to the hospital to die with tuberculosis. God healed her, and she is alive 60 years later.
He graduated from ABI and was ordained in 1942 by Brother Norris and Brother A. D. Urshan. He accompanied a Bible School classmate, Eldridge Lewis, to McLeod, Texas, borrowing $11.00 so that he could travel by train. While south, he had a mighty revival in Lou-Ann, Arkansas. Occasions to ministry began to open in Indiana and Ohio, then in Louisiana and Texas. He fasted relentlessly, and prayed and studied much of each day, but took time to walk dusty roads inviting people to come to revival services. He preached on the new birth, heaven and hell, and the coming of the Lord, and preached with such fervor that some who heard him sold their cows, horses, and chickens, saying, we wont need these . . . the Lord is coming. He had unprecedented 50-soul and 100-soul revivals in small towns in Louisiana: Starks, Clarks, Eros, and Hodge, then traveled to Diboll, Texas, where 100 souls were saved and were baptized in icy waters. It was there he met a preachers daughter, young Vesta Layne Gibson, and promptly felt she was the one he would marry. From that revival he traveled to St. Louis for a great revivaland then came back to Texas to marry Vesta Layne, September 10, 1943. What a team they became, forever linked; one cannot imagine one without the other.
His ministry has been blessed from its inception with great victories. A simple burning desire to see people saved filled his heart. His zeal and consecration were so intense that it often astonished, and sometimes offended, those who called themselves New Testament Christians. Together, this dedicated couple traveled from state to state for seven years, experiencing great revival and miracles, seeing signs and wonders in places like St. Louis, Missouri; West Monroe, Provencal, and Camp Eight, Louisiana; Zavalla and Lufkin, Texas; Dequincy, Louisiana, and in his home state, Gary, Plymouth, and Mishawaka, Indiana; then to Sunberry, Pennsylvania, where, during an extended fast, he received the call from Brother Pardue to hold a revival in Alexandria, Louisiana. God spoke to him then, Youll be the next pastor of the church in Alexandria, and Im going to give you the city.
On July 25, 1950, this word of prophecy began to be fulfilled. G. A. and Vesta Mangun became pastors of the United Pentecostal Church of Alexandria, Louisiana. Since that time, they have led that congregation in prayer, fasting, witnessing, and discipling, with phenomenal growth and expansion. Nothing stopped him! In his simple, yet faithful, forceful way, with his heart and soul fixed on Jesus Christ, nothing could quench the ardor of his affection! Revival, souls, and missions, both home and abroad, were his passion; the apostolic, Jesus Name Gospel his commitment! He was always out frontfirst partaker, leading the way. Prayer was his second nature; he often spent days and nights in prayer. Even today at 85 years of age, he still spends no less than two to four hours a day in prayer, ever pursuing a greater degree of intimacy with Jesus Christ! For more than 60 years, he consistently fasted three days each week and went on a seven-day fast at least once each year until cancer surgery at age 80 made this impossible. Revival and missionslocally and globallyhave been his heart and soul. Everything about him is focused with one aim: to preach Jesus Christ and His Gospel to the uttermost parts of the earth . . . and influence yet another generation for Jesus Christ . . . contending for the Faith once delivered on the Day of Pentecost!
He is loved by Apostolic Pentecostals the world over. He has served as a Louisiana District Presbyter for the United Pentecostal Church for 53 years (1951-presentthe longest tenure of any presbyter in the UPCI), as a member of the Foreign Missions Board of the UPCI for 18 years (1986-present), and as Executive Presbyter for the United Pentecostal Church International.
True to his philosophy of reaching out as far as you can while holding on tightly to the truth, and believing Pauls example of being made all things to all men, that he might by all means save some, he served his community well. For fifteen years he served as chaplain for the Louisiana State Police and as chaplain for the parish Sheriffs Department. He is a longstanding member of the Rapides Parish Airport Authority and a member of Alexandria Port Authority. In March 2002, the Louisiana National Guard presented him with a Civilian Service Medal for his service to the community and nation.
He does not simply believe in the God of ages ago; he believes in the God of today and tomorrow! He believes the 21st Century is destined to be one in which the full life of Apostolic Doctrine, Biblical Holiness, supernatural power of miracles and wonders, and the Shekinah Glory of God will be restored to the Church!
On a personal level, Gerald A. Mangun has been married to his wife, Vesta, for more than 61 years. He, together with Vesta, raised one son, Anthony Mangun, who married Mickey Lumpkin. They have two grandchildren, Miquell and Gentry, both in the ministry, and one great-grandchild, Eva.
In his lifetime, he has brought thousands to the Truth of the Gospel and closer to God, he has expanded the Kingdom of God, and he has strengthened the Church of Jesus Christ. His expressed desire has been to live in the realm of the supernatural . . . in the familiar company of the saints and the angels. It has undeniably been so!
On June 17, 2010, Bro. Mangun, at the age of 91 finished his earthly journey, and went home to be with the Lord Jesus!